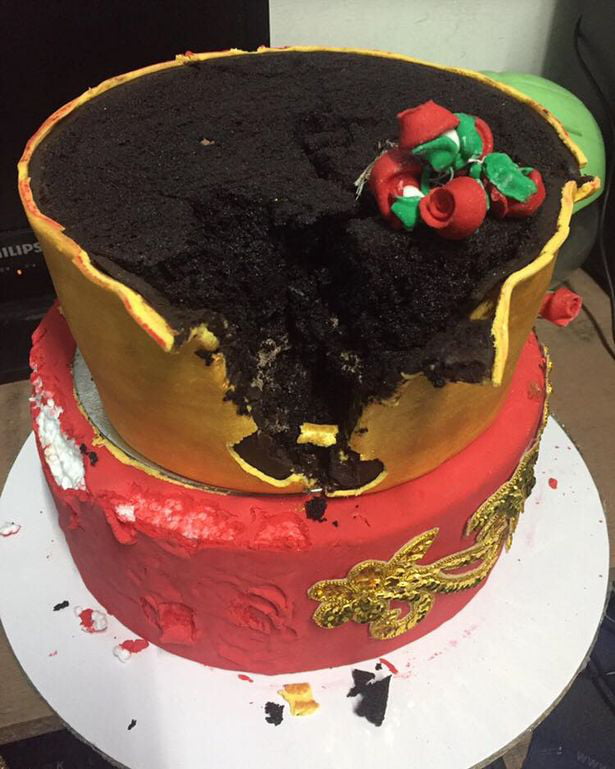 An event planner was arrested after supplying a bride and groom with a wedding cake made from polystyrene foam. Shine Tamayo, 26, and her partner Jhon (Corr) Chen, 40, had paid their wedding planner 140,000 pesos ($2,676) to supply all the food and decorations for their ceremony in Pasig City, the Philippines.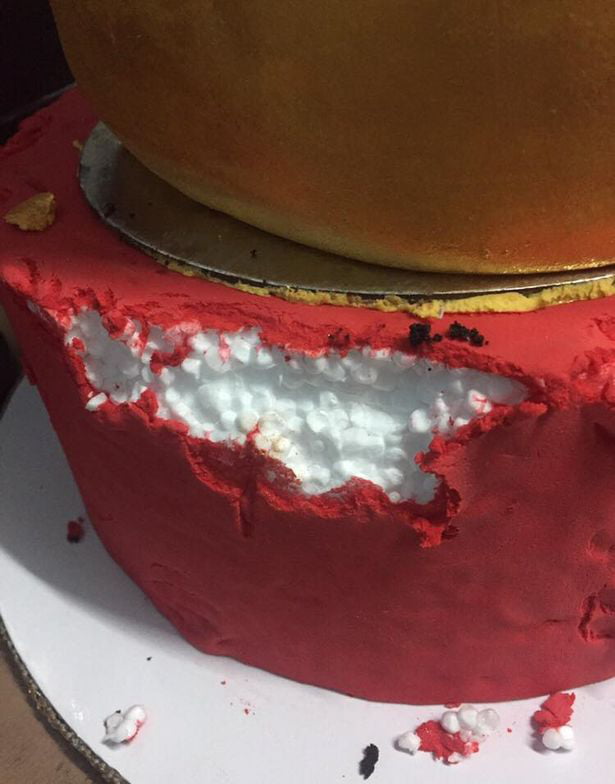 The company didn't deliver any of the food that they were supposed to, forcing the newly weds to carry trays of street food from a restaurant across the road and dish out blackcurrant squash to guests in cups.
The bride said:
The woman we paid to do the food has ruined my wedding. She's a liar. She always asked me for money and I always gave her what she needs because I wanted my wedding to be perfect.
I will not accept sorry from her, an apology is not good enough, she needs to go to jail because she ruined my wedding. I have never been so humiliated in all my life. This was supposed to be one of my most treasured memories for my entire life. Instead it is the worst.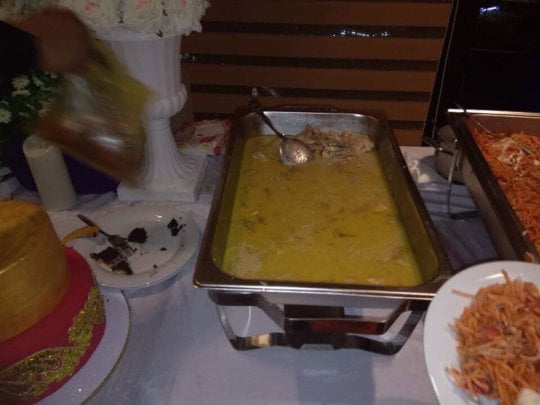 Officers from the Pasig City Police Station confirmed that Krissa was arrested on suspicion of Estafa, a form of fraud, and later released. A spokesman said:
The investigation into the wedding fraud is ongoing. The bride was very distressed by her cake and the food. We have confirmed that a large amount of money was paid for the service which was not delivered adequately. The provider, Miss Krissa Cananea, has been interviewed and we intend to take the case to a trial.