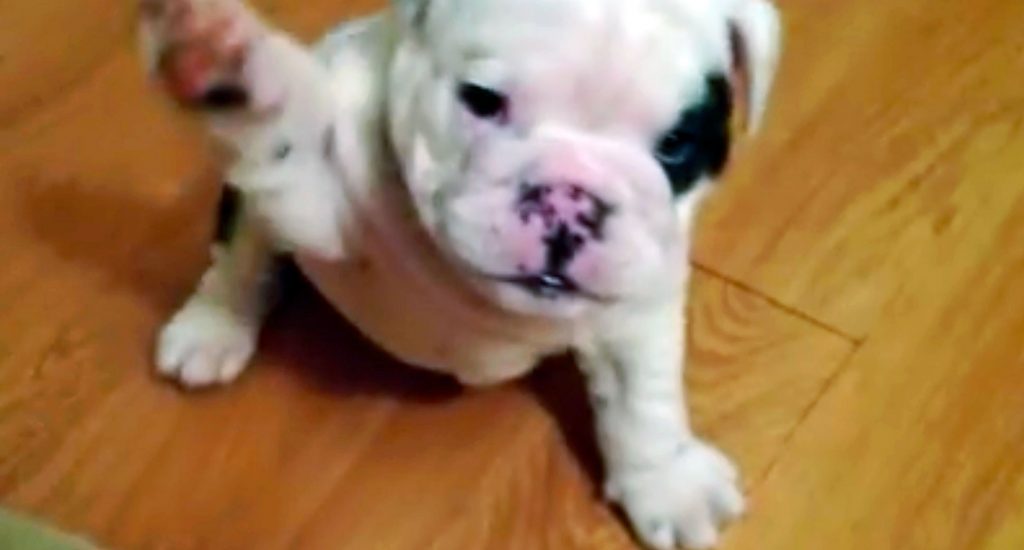 Puppies can easily be just as fussy and adorable as their human counterparts can be. In fact, little kids and dogs share many attributes in common. Both of them love to do nothing more than eat and sleep, poop and play, and sometimes they throw a temper tantrum every now and then! Lately we have been getting lots of fan submission videos of adorable animals throwing the cutest hissy fits. This is some of the best material on the internet and if you are having a rough day a funny little animal tantrum can turn that frown upside down and totally change your day! This little guy is the perfect way to start the New Year if you are feeling a bit sad after the holidays. Watching Baby Bentley The Bulldog instantly put a giant smile on my face to ring in 2019!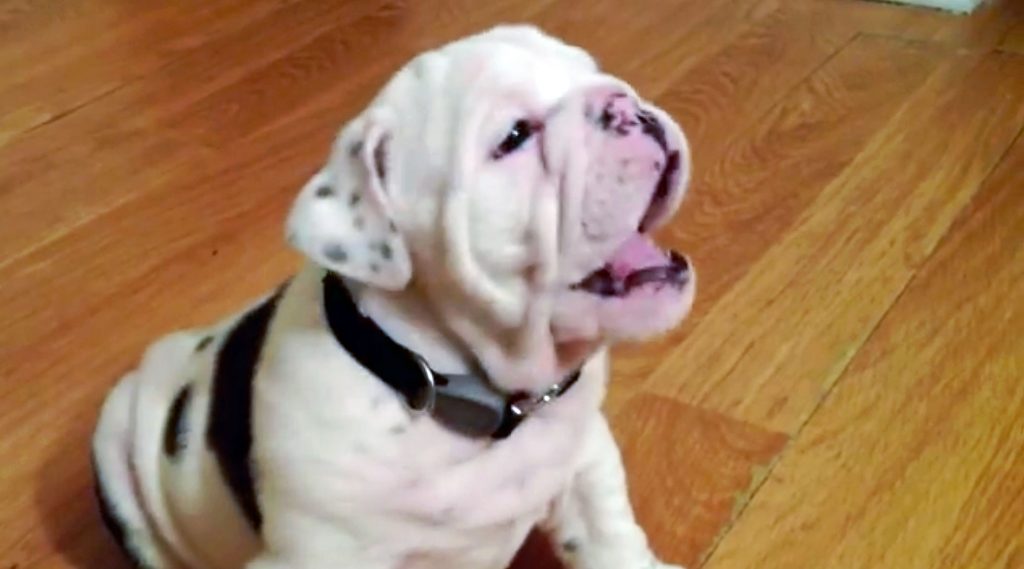 Such is the case with Bentley the Bulldog. He was just 8 weeks old when this video was taken of him having a mini hissy-fit. He was quite a bit mouthy towards his mommy but that's because he had a lot to say on his mind. At one point she told him to hush, but that just made baby Bentley whine, whimper, and cry all the more harder. With his smushy face, wrinkly body, and sad puppy eyes, he's simply too adorable to say no to or ignore. He certainly knows how to both protest and win over hearts at the same time because he's using his sweetness to his advantage! Check out his antics in the short clip if you want to smile and feel good inside.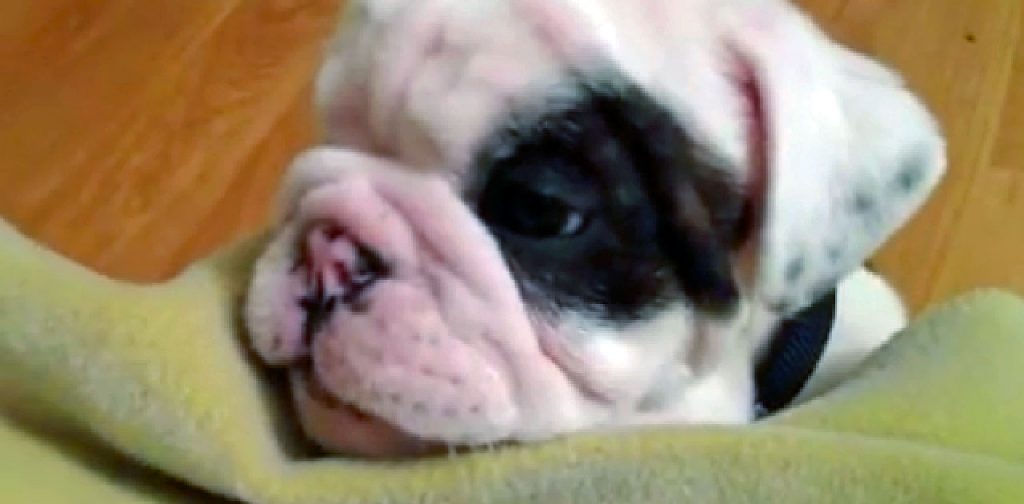 If you can't get enough of Bulldogs you're not alone because they are among the most popular dog breeds in the world. In America they rank fourth among pet dogs according to the American Kennel Club's 2015 dog registration numbers. Their cute, wrinkly little faces with the adorable smushed noses are hard not to love. Plus, they don't need a lot of exercise or activity and their smaller size makes them more appealing for city and apartment dwellers. With their mostly sweet, friendly, and non-aggressive nature, it's easy to see why Bulldogs are so cherished and beloved by countless people the world over.
Please Share This With Family and Friends Who Need a Good Smile Today 🙂