Watch the adorable cat below
Video Credit: ViralHog
A super COOL cat was spotted lying on his owner's backpack-wearing sunglasses inside the foyer of a bank.
A super chilled feline was spotted in Rio de Janeiro, Brazil wearing a pair of sunglasses while using his owner's backpack as a reclining chair.
The video footage of the super COOL cat, chilling at the front of the bank in a tranquil state while customers walking past him is going viral on the Internet, leaving everyone in stitches.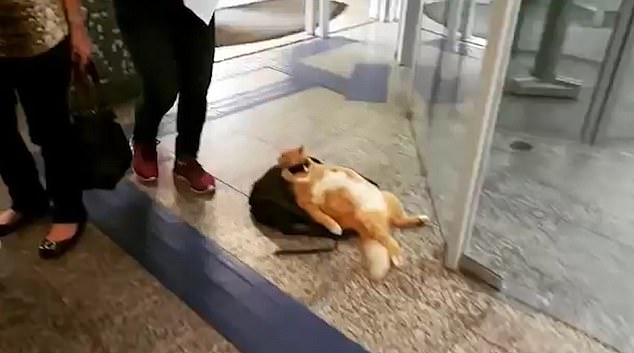 The video was posted on YouTube with the caption:
"I never stay away from Dad. Wherever he goes I go too. My father always seeks to go to places where I can stay comfortable and if I'm not welcome, Daddy will not come in! That day I accompanied him to the bank."
The video already has been viewed by thousands of users.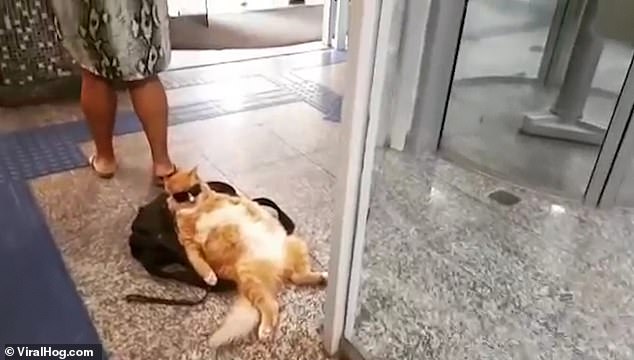 One Internet user joked: 'I will never be as cool as this cat.'
While another said: 'He's like a real-life Garfield.'
'Typical security de-tail…' one wrote.
'Cat doesn't give af!' one commented.
Well, we totally agree! This cat is definitely cooler than most of us. I totally fell in love with the adorable cat after watching this video. What about you?
Recommended Video – "When The House Ain't Big Enough For Both Of Them—What Happens When Cats And Dogs Face Off"